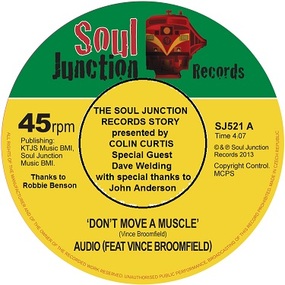 WHO ARE SOUL JUNCTION RECORDS?
Soul Junction Records was formed in 2008 by John Anderson and Dave Welding.
Who since then, have been steadily building an exciting and varied catalogue of new and previously unreleased soul and funk releases for you the record buying public's delectation.
So please do take a look around our website, it's full of information about all our previous and current releases, whether on vinyl or CD. You'll find all the relevant information as well as sound-clips relating to each release.
We think we've got all the information contained herein, but if you require any further information please contact us via the details on the Contact Us page.
Want to buy direct from us? If you can't find a stockist local to you then then we can accommodate, use the details on the Contact Us page and you'll soon be the proud owner of a Soul Junction Record.
Many thanks
John & Dave