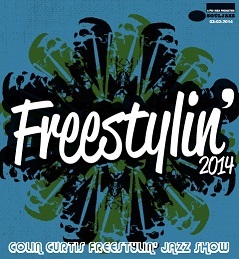 Freestylin' Promotions present our Second Party of 2014 at The New Mark Addy, but first of all a HUGE shout to the Freestylin' Family for all the love shown to ourselves , Joe Leavy,Elliott Macauley and Nataya at our April Party.
Once again we are on a Bank Holiday Sunday May 25th 2014 so no work on the Monday.
As you know we like to bring you all the musical flavours so we are proud to present our very Special Guest Jazzcotech's own Perry Louis from London's Shiftless Shuffle legendary jazz dance sessions, which will include a jazz dance class and techniques between 6pm and 7pm.
We balance this with a debut appearance at Freestylin' for the Derby DJ Crew Groove On featuring Jav Groove & DP bringing some vinyl heat and Soul Boogie Jazz Funk flavas, and of course Residents for this one will be Tony Cooney , Colin Curtis & Paul Goldsmith.
In anticipation of some May Sunshine we are starting the session early at 5pm welcoming new and regular faces to have a longer session with us taking you through this spectacular selection of musical flavas. Doors at 5pm Admission £7