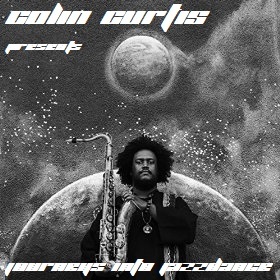 JazzCotech presents Shiftless Shuffle The Legendary Jazz Dance Session! Sunday 19th April
DJs Colin Parnell & Boo @ Trapeze (Basement Club). 89 Great Eastern St. London EC2A 3HX
Class at 2:00pm. Club Session 3:00 – 8:00pm. £7 on the Door
Shiftless Shuffle, now in its 15th year and the only true oldskool Jazz Dance session in London which, we're proud to say, has achieved a certain cult status around the Uk Jazz club scene!
So who better to take to the famous Shiftless decks than the absolute Living Legends of the UK Jazz Dance phenomenon Colin Parnell & Boo to cement that very status on Sunday 19th April? It's been one long year since we have last featured these 2 who played a huge part in forming today's JazzFunk and Jazz Dance movements in their fabled sessions at Horseshoe, Jazzifunk Clubs and The Electric Ballroom 'back in the day 30 years ago'.
Shiftless Shuffle is a unique Jazz Dance session that combines a 1 hour class in the specialist Street-Fusion Jazz Dance style with a 4 hour club session that follows the class. The class is open to novices and experienced Dancers alike and will be tailored to all needs on the day, providing the opportunity to learn the rhythmical, intricate footwork and so-called drop moves that are iconic and exclusive to this style. Teaching it is the master himself Perry Louis, founder of The JazzCotech Dancers, who have danced with all the greats from Incognito to James Brown and Roy Ayers. The ensuing club session has people flocking to it from all corners of the UK. Billed as "the coolest thing to do in London on a Sunday" by Time Out, Shiftless Shuffle is the place to hang out, be seen and be inspired to strut your stuff to some incredible music, or simply kick back with a drink and enjoy watching the many Dancers do their thing.
Miss this, and you WILL BE disappointed – nuff said!
Shiftless Shuffle Jazz Dance ~ Sunday 19th April 2015
Trapeze (Basement Club). 89 Great Eastern St. London EC2A 3HX
Jazz Dance Class at 2:00pm. Club Session 3:00 – 8:00pm. £7 payable on the Door
For further info, interviews, photos and more please contact JazzCotech on
info@jazzcotech.com
or call 07957 560 557